Xcel Men's 2mm Comp X L/S Springsuit Wetsuit
A fantastic valued wetsuit from Xcel. Thermal linings, GBS Stitching and a chest zip entry, bring on freedom.
XCEL FEATURES AND BENEFITS
Plush Thermo-Lite Body
Glued and Blindstitched
Fusion X tape
One Piece Front and Back Panels
Engineered Fit Design
100% Performance Stretch
Eco-Friendly Dope Dye
Limestone Based Neoprene
Light Quick Dry Fiber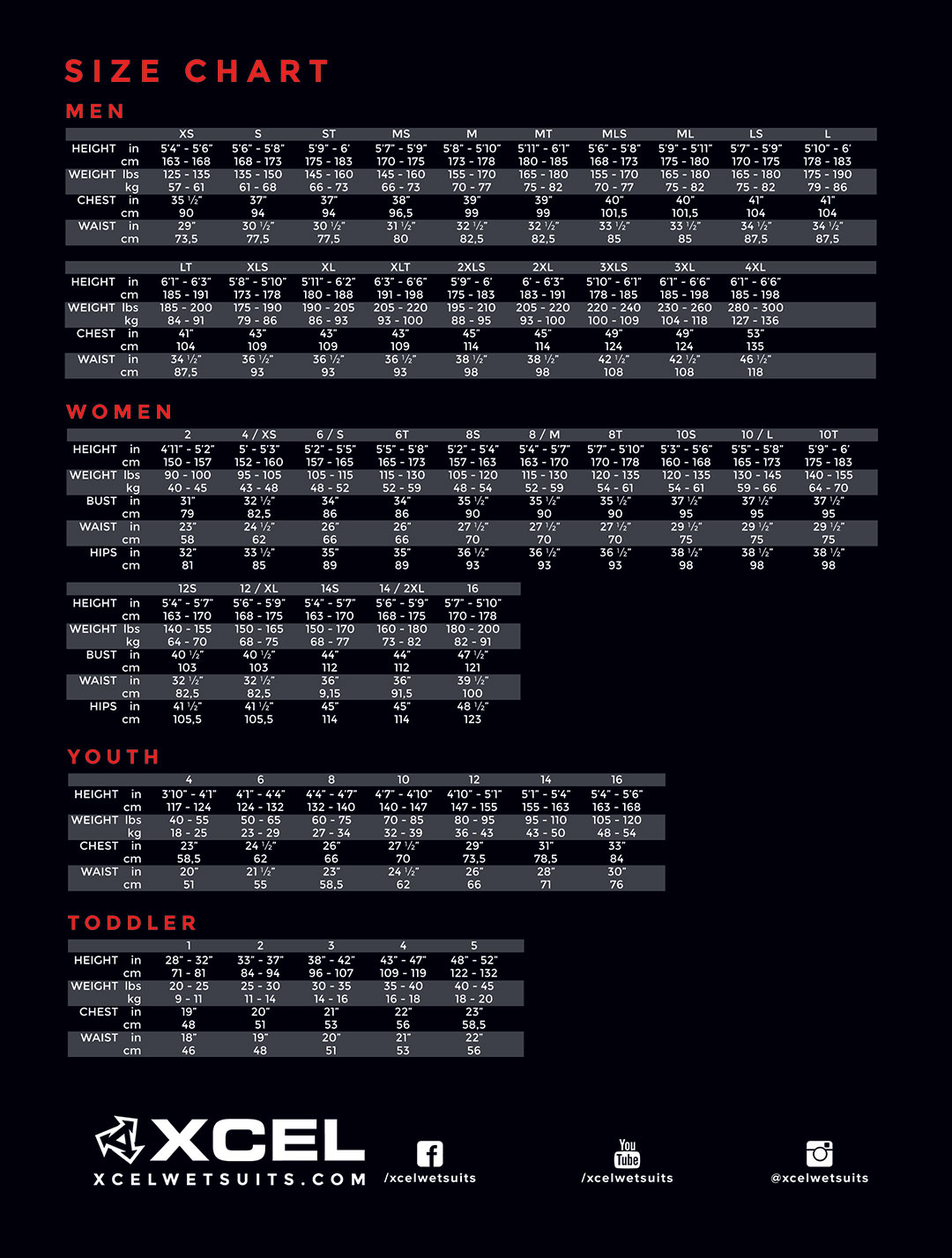 ABOUT XCEL
Ed DAscoli founded Xcel in 1982, working from the bedroom of his Sunset Beach house. DAscoli found no shortage of inspiration from the world-class performances on display at his doorstep; and the opportunity to create and to connect high-performance products with the athletes who demanded them was irresistible. Xcels passionate focus on product development would become the defining characteristic of the brand.
Xcel has been voted Surf Industry Manufacturers Association (SIMA) Wetsuit of the Year by its industry peers three times (2007, 2008, 2010).