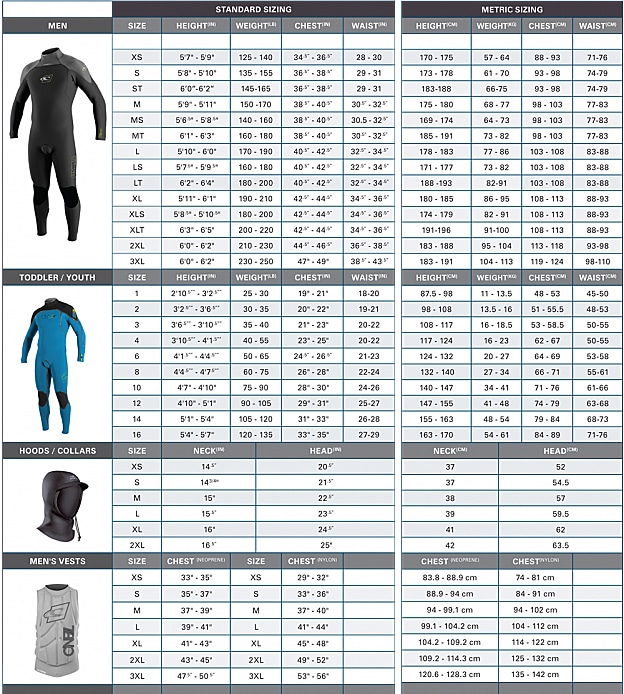 THE O'NEILL FIT
O'Neill has the best fit in the industry. One of the most important factors in buying a wetsuit is fit. If a wetsuit doesn't fit right, it isn't comfortable and won't keep you warm. It should be comfortably snug all over. If the suit fits too loose, there will be cold water entering the suit and you'll never stay warm. A suit that is too small or too big can cause rashing. O'Neill's 50+ years of wetsuit design and engineering ensures an excellent fit.
HOW IT WORKS
A wetsuit creates a barrier against the elements utilizing the insulating properties of closed cell neoprene. Neoprene is a closed cell foam made up of thousands of tiny air bubbles known as cells. The air within the cells creates an insulating barrier which slows down the conduction of heat and cold and allows body heat to be retained.
NEOPRENE
O'Neill travels the world for the best neoprene and innovative materials available. Materials are manufactured to O'Neill's specifications in order to have the right combination of warmth, strength, flexibility and durability. O'Neill inspects each sheet of neoprene and rejects it if below standard.
THICKNESS
The thickness of the neoprene utilized in a wetsuit will determine its warmth and flexibility. A thick wetsuit provides a lot of insulation but can inhibit flexibility. A thin wetsuit will be very flexible but can inhibit insulation. The trick is to get the right combination of warmth and flexibility so the wetsuit will not only keep you warm, but provide maximum flexibility as well.
NOTE – All suits not offered in every size. – These are general guidelines only. – If in between sizes, go down