Bike Kaikoura
Mountain Biking
Coming to Kaikoura to bike? Kaikoura has something to offer from the sedate family ride through the country side to multi-day hardcore adventure rides. Kaikoura is famous for the mountains to sea landscape, it creates great varied terrain in the area. Explore the rugged coastline to some of the highest peaks outside the Mount Cook region. The trails stay rideable year round with exceptions depending on weather patterns. The Mountain ranges are the highest outside the Mount Cook region so ride with suitable warm gear as conditions can change fast and unexpectedly.
The Kaiterau Trail
Kaiterau Trail Up Trail. This trail goes through a Doc reserve, it winds its way through regenerating native forest arriving near 400 vertical meters with fantastic views of the Kaikoura Peninsula. The up trail is a shared-use oneway walking and biking track with a gradient of 3 to 5 degrees, the down will be a winding intermediate bermed corner descent, again one way only. Linking town with our already created trail network, it creates a unique experience of riding from the coastal beaches to the alpine ridges of Mt Fyffe.
Kaiterau Trail Climbing Trail
Kaiterau Downhill
The Kowhai Trail
The Kowhai has been a community project built by keen cyclists and volunteers. It suits most riders of average ability, though it is a proper mountain bike trail that does have some roots, rocks, and obstacles so bike within your abilities and take care. The trailhead starts at the South Bay turn off by the racecourse on State Highway 1. Look for the Kaikoura Cycle signage by the park bench and that leads to the limestone track. There is similar signage along the length of the trail. The trail follows its way along between the road and ocean to the Kowhai Bridge, here you duck under the bridge to avoid crossing the main highway. It's recommended to walk your bike under, as it is a low and fairly loose trail. From there the trail follows a mix of single track and gravel stop bank riding to the Mt Fyffe car park. The trail is a work in progress and is continually improving, it gives riders a 17 kilometer ride around 2.5 hours return from the center of Kaikoura. It rewards riders with some great views and a solid work out. Bikes take care and give way to walkers, please.
The Hapuku River Trail.
Nice single track through native bush following the Hapuku River.
Mt Fyffe
If you're biking in Kaikoura and looking for a serious work-out, Mt Fyffe can be biked but is best described as a serious hill climb looking for some rewarding views and a very fast descent. The Kowhai trail plus Mt Fyffe combo is a rewarding ride, biking from the coast to just off 1,600 metres vertical at the summit. The trail up Mt Fyffe is mostly a granny ring, looking for traction ride the whole way up with only a couple of short respites in the whole climb. You get nice views and some more water from the Hut that sits around the 1100 metre vertical mark. From here it does get harder, the last 200 metres of vertical is very loose and traction is hard to come by. The descent is fast and loose, it is very easy to let your speed get away on you. Watch your brakes, be careful not to overheat or cook them, we highly recommend a good set of disc brakes.
Half moon Bay to Okiwi Bay
A good long ride, park at the DOC Okiwi Bay car park and bike back along the highway to the start of the Half Moon bay track (around 7k, 15 to 20 mins). You tackle two climbs in this ride, around 600m vertical each. The climbs are steep and can be greasy after rainfall, the descents are technical with loose rock and water ruts, one of the Coastal Sports staff favorites. Take plenty of water, takes 2 to 4 hours loop. CLOSED since The Kaikoura earthquakes, DOC eta on opening unknown.
EDIT: Reopened, Blueduck to Okiwi Bay, 22/11/20. Halfmoon Bay end unlikely to be reopened due to unstable slips from the Kaikoura earthquakes.
Trail Forks
https://www.trailforks.com/region/kaikoura/
MiddleHill MTB
40kms North of Kaikoura by the Clarence River is a MTB park called Middlehill. Open since Sept 2019, its a new and exciting place to ride with shuttles to the top of some serious vertical, with various options for different abilities to come back down, this place is super fun. Genevieve and Morgan are your hosts on the hill, some of most bike mad people you'll have the pleasure of meeting, bookings are essential so give them a ring or email and test some of the best gravity trails in NZ.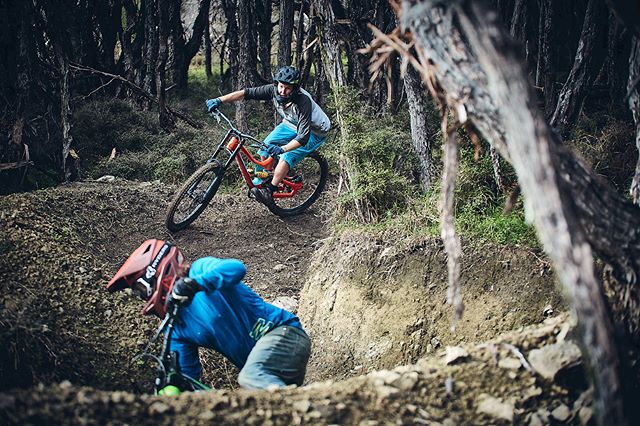 Other Trails to bike in Kaikoura
There is plenty of biking to find in Kaikoura, backcountry epics, multi-day rides. Come in and see us at Coastal Sports and we'll point you in the right direction.
Shopping for a Bike
We stock quality brands such as Giant, Liv, GT, Trek, Specialized, and Smart Motion. The shop is full of the essentials for biking, whether you need some lube or a new helmet we have the advice and knowledge to get you on the trails.
Bike Hire
If you're looking for bike hire, Coastal Sports hire the best bikes in town to explore the Kaikoura region. We hire front suspension, hydraulic braked mountain bikes from the store. We also enduro-style full suspension bikes for hire for more gravity style riding, if you're heading up to Middlehill MTB park these are suitable. Off road worthy and regularly serviced. Pricing
Front Suspension Mountain bike, perfect for exploring Kaikoura.
$30 | up to 4 hours
$40 | up to 8 hours
Full Suspension Mountain Bike, Looking to go further, or just want a softer ride.
$60 | up to 4 Hours
$100 | up to 8 Hours
E-bike Front Suspension or Commuter. Bosche, Yamaha, Shimano
$80 | 4 Hours
$99 | 8 Hours (limited by battery life)
Helmet and lock provided.
Bike Work Shop We run a busy bike workshop with qualified technicians, booking required, turn around usually 1 to 2 days depending on parts and back log.
Pricing
$30 | basic service
$30 and up | for everything else. An estimate will be given at the time of bike drop off