O'Neill Men's 3/2mm Psycho 1 Fuze Zip Wetsuit TB3: Black
TB3 Neoprene lighter and warmer than ever before. The Psycho 1, fully taped wetsuit with amazing stretch and performance, a great all rounder for NZ cooler months.
Product Information
TB3 Neoprene w/ Technobutter Firewall
Fluid Seam Weld
XS.S.M.L.XL.XXL.3XL.MS.MT.LS.XLS
Chest Zip
Minimal Seam Design
Double Seal Collar
3/2mm Neoprene
TB FIREWALL
The lightest, fastest heating, and warmest insulative liner in existence.' Microparticles of air are trapped across the entire inner surface of the' liner which works to stay dry and heated against the skin.
MINIMAL SEAM DESIGN
Insane flexibility, fit & durability using a unique design which utilises larger panels and fewer seams.
TB-AIR FIREWALL
Our exclusive trapped air technology creates the most advanced insulative neoprene available. Heats up faster and retains heat better, than anything else in any other wetsuit.
TB 3
O'Neill's exclusive, maximum stretch, durable hydrophobic neoprene with featherlight ENVY foam rubber core. We broke our neoprene down to each layer and re-engineered each one, to reach yet another level of materials technology.
O'Neill Men's Wetsuit Size Chart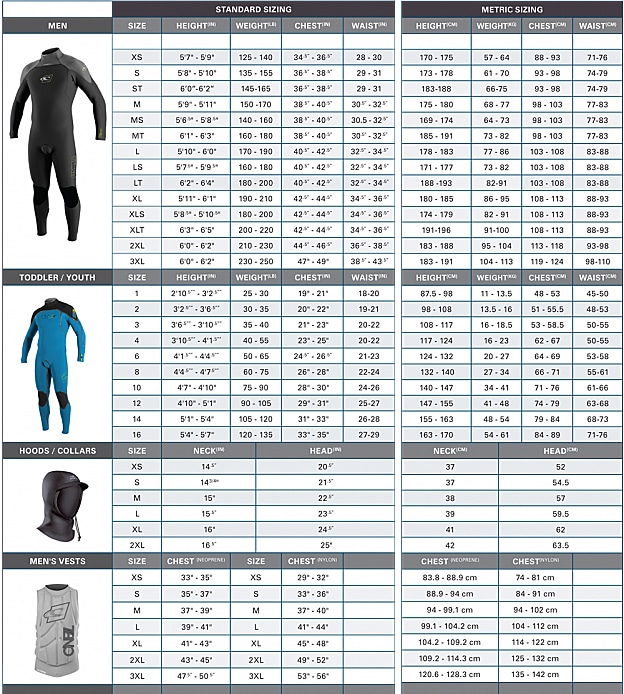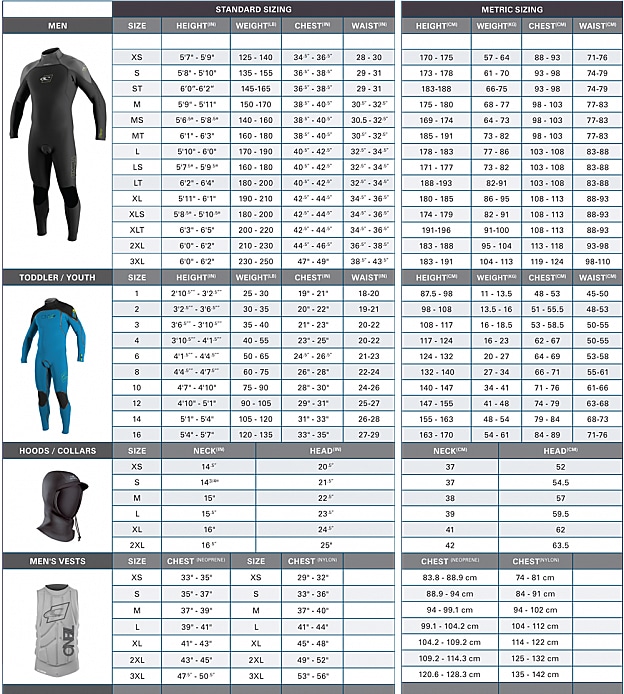 About O'Neill
Sometime around 1952, Jack opened the first Surf Shop in a garage across the Great Highway. He shaped a few balsa surfboards and sold accessories like paraffin wax and a few vests he started gluing together from neoprene. When the vests started selling, Jack decided to go into the wetsuit business. His friends laughed. They asked him what he planned to do for business after the handful of surfers in the area had bought one. Jack said he'd cross that bridge when he got to it.
The Surf Shop became a local gathering place, and the number of surfers began to grow. O'Neill flew in talented surfer/shapers like Phil Edwards to make boards, and wetsuit sales climbed. Jack developed designs for a shorty and a long john, and eventually a long-sleeved beaver-tail jacket. Soon surfers were riding more waves, and riding them better, in large measure because they could now enjoy longer sessions in cold water, thanks to Jack's neoprene suits.