Mens Wetsuits for NZ winters
Winter Surfing started getting a lot better 15- 20 years ago, why? you could actually move in them. Putting on a winter suit back in the 80's was like putting on chain mail, with bricks attached to the shoulders. They kept you warm but, they we're heavy and normally wore a hole through your arm pit and neck after one surf. Vaseline and rashies were a must. My first winter suit I was blown a way with and actually enjoyed surfing in was a Rip Curl Elasto, No zip with a velcro closure, that thing was sick. Now days we have so many brands out there doing light weight, flexible suits its hard to choose. Here's a quick round up and review of some the new winter wetsuits coming into store for 2016.
Rip Curl Flashbomb 4/3 2016
Updated this year for the first time in a couple of years, the 2015 wetsuit was a big hit for Coastal Sports staff, I personally have the 3/2 and 5/3 in it. The biggest changes in the new suit is a liquid taping on most of the outer seams. The Rip Curl Designers felt it will create a better seal than the e4 taping that was on the inside of the previous version. I've not noticed much in the way of leakage in my 2015 flash bombs, but I could see how water may seep through the taping on the flash bomb lining, the fluffy stuff that makes these suits so dam comfortable. There is e5 taping on the shoulder and arm panels instead of liquid, my guess is to keep the flex that e5 taping creates. Rip Curl has also moved to E5 rubber, which is better than E4, has to be because it's a bigger number. The previous Flash Bomb was light, very warm and drys really fast (great for someone who surfs multiple times a day), this suit is the bomb.
[lollum_button text="I want One" url="http://www.coastalsports.co.nz/shop/rip-curl-mens-flash-bomb-43mm-wetsuit-2016/" size="medium"]
O'neill Psycho Freak 4/3 2016
O'neill's Psycho series, Psycho 1, 2, 3, 3 tb2, pyrofreak, superfreak, hyperfreak is one of the more interesting model naming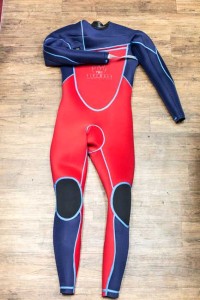 out there. For 2016 they ha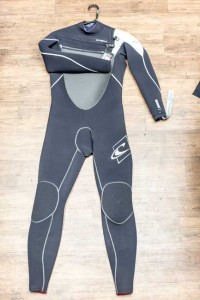 ve combined what was the Pyscho Freak and the Pyscho 3 tb2 and produced the Psycho Freak, confused yet. This really isn't the Pyscho Freak, which was O'neill heaviest warmest suit they made, it's more an updated Psycho 3, really confused yet? Let me start again.
What we have for 2016 O'neill top offering is the Pyscho Freak Tb2, it comes in a back zip ( they call it ZEN Zip ) or chest Zip ( they call it FUZE Zip
). The Zen zip is the best back zip on the market if you ask me. TB2 neoprene is light when wet and keeps its warmth. There's a few cheaper brands out there that look the part and feel comfortable in store, but out in the water you soon notice the warmth difference. In the Chest and kidney panels you have thermal lining and tb2 air neoprene, which contains bigger air pockets, which keeps you warmer. The seals are triple glued stitchless, keeps the water out for longer. Sizing, the O'neill suits sizes up a little bigger than Rip Curl.
[lollum_button text="Buy me One" url="http://www.coastalsports.co.nz/shop/oneill-mens-psycho-freak-fuze-zip-43mm-wetsuit-2016/" size="medium"]
Hurley 303 Phantom 2016
Hurley We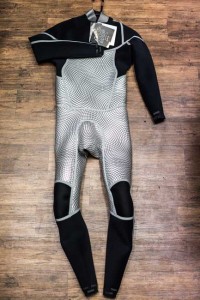 tsuits are a new one for Coastal Sports, the Phantom is their top suit they make. H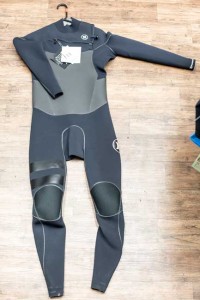 urley has the back up of been owned by Nike so they have a pretty big R&D budget for things. The 303 is 3mm all over, feels amazing on and is really light. Hurley have used a reflective coating on the inside of the wetsuit to reflect body heat, combined with liquid taping on the outer with high stretch tape in side. These suits are warm and flexible. I've been told this wetsuit in 3mm is warm enough for south island winters, I call bullshit, but it would make an awesome north island winter suit or shoulder season sth island suit.
[lollum_button text="Hell yea" url="http://www.coastalsports.co.nz/shop/hurley-mens-phantom-303-wetsuit/" size="medium"]
Patagonia R2
The firs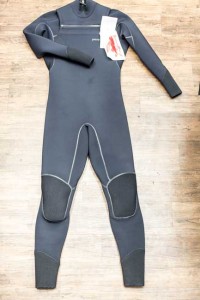 t thing you notice when you pick the Patagonia wetsuit is how solid it feels. I believe thi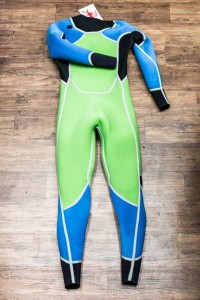 s suit will out last any of the above suits, It won't be as light or flexible though. Patagonia is all about reuse, recycle make things last and be good to our earth. They are the real deal for environmental issues and sustainability. The R2 is 3.5/3mm it has a lush recycled polyester mixed with merino lining with liquid outer taping with internal taping to create a superb seal. I liked the Patagonia fit, it felt similar to Rip Curls, but it did feel a little heavier and less flexible than any of the above, not by much though and I think this suit will out last the above. Plus you are making an environmental choice when you go for a company like Patagonia.
[lollum_button text="Let me buy it" url="http://www.coastalsports.co.nz/shop/patagonia-mens-r2-wetsuit/" size="medium"]